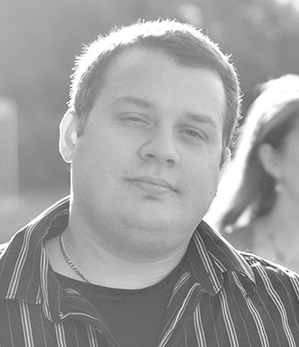 I'm

Tyler Whitney
Web Developer, Programmer, System Administrator
Address

P.O. Box 281, West Chazy, NY 12992

Email [email protected]
Phone

(518) 314-9448

Fax

(518) 288-0004

https://www.oafproductions.com
Hello! I'm Tyler Whitney. Web Developer, Programmer, and Systems Administrator. I am well-versed in numerous programming languages including PHP, Perl, Python, Ruby, JavaScript, SQL, and HTML/CSS. I hold CompTIA Security+ and A+ certifications and have worked in the field of web development and programming for longer than a decade. I have a Masters Degree in Computer Information Systems and I work full time as Lead Programmer Analyst at SUNY Plattsburgh where I also teach Computer Science courses. Please keep scrolling down or use the menu at the top of the site to view more about me.
Professional Skills
MySQL, PostgreSQL, MS SQL, Oracle
Symfony PHP Framework, Ruby on Rails, Wordpress
Linux System Administration
Windows System Administration
Services
Web Development
Websites and Custom Apps
---
Websites are where I started. I can help your business provide the website your customers are looking for. Need something more advanced? I specialize in custom web applications. Everything is mobile ready!
Wordpress
Content Management System
---
Your website will be built on top of the Wordpress content management system. This gives you control over your content and a quick and easy way to edit your website. Of course, I can handle all of that for you if you wish, meaning you can use the platform to focus on you website's visitor activity and statistics.
Linux
System Administration
---
I have over 10 years of experience with Linux and I have managed enterprise level Linux servers for over 5 years. Whether you're intending to use my managed hosting for your website or contracting with me to help maintain your systems, I'm ready.
Infrastructure Design
Databases, Servers, Cloud
---
I have extensive experience with cloud-based infrastructures; including Microsoft Azure and Amazon Web Services. If you're looking to add high availability or redundancy to your systems, I can help you to design your infrastructure in the cloud. I can also help tie systems together, if you need an architect that can make multiple systems speak the same language, I'm a profession integrator.
Security
Auditing and Hardening
---
I am a security enthusiast. Security should never be an afterthought. Its far to easy for a website to be hacked these days, leading to downtime, which costs money and customers. I can help you by auditing existing systems and making hardening recommendations. Of course, if you host with me, our systems are regularly scanned, audited, and updated.
Support
Managed Hosting
---
With my managed hosting service you don't have to worry about calling a 1-800 number if your website goes down. Along with an included 24/7 monitoring service, if there is ever a website glitch that causes something not to appear correctly, I am just a called or text message away. I will fix it fast!
Work Experience
Aug 2014 - Present
Adjunct Instructor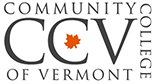 Web Developer
I was responsible for working on a range of projects, designing appealing websites and interacting on a daily basis with graphic designers, back-end developers and marketers.
Sep 2013 - Present
Lead Programmer Analyst & Adjunct Instructor

SUNY Plattsburgh
Rebuilt and enhanced existing ASP B2C site with ASP.NET 2.0 Framework and tools. Technology consists of ASP.NET 2.0 (C#), IIS, Microsoft SQL Server 2005, Stored Procedures & PayPal Instant Payment Notification.
Aug 2012 - Nov 2012
Full Stack Developer

bluehouse Group
This was beginning of my career. Developed, managed, operated and promoted an Internet business.Handled customer support issues.
Dec 2010 - Aug 2012
Director of Systems Administration

New Spin 360
Driving from point A to point B and if necessary to point C and sometimes even to point R and point S. I was known as experienced driver. Once my passenger who was a web developer told me about his job and I have made my decision at that moment to became a developer.
Jun 2009 - Dec 2010
Web Applications Developer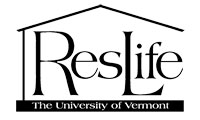 The University of Vermont - Residential Life
Develop advanced web applications using PHP, JavaScript, MySQL, Oracle, and APIs and SDKs
Document applications, provide training materials (video tutorials, workshops, blog etc.) for applications and general computing
Provide phone support to clients with software and hardware problems or questions and troubleshoot network outages
Configure and setup workstations for staff as well as maintain computer system hardware and software
Maintain a computer upgrade schedule for staff, manage hardware and software purchases and inventory
Education
2010 - 2012
M.S. Computer Information Systems
Boston University
2005 - 2009
B.S. Information Technology
SUNY Plattsburgh
Pricing
$70 /hr
Consulting
Web Development
Custom Application Development
Programming and Coding
System Administration
Infrastructure Design
Information Technology
$750
Website Package
1 website developed for your business, fully designed
1 year of Managed Hosting, included with website
Full Content Management System
Analytics and Reports
Forms
$150 /yr
Managed Hosting
1 Year of Managed Web Hosting
2 Websites or Web Applications can be hosted per yearly fee
24/7 Monitoring for uptime included
Security Audits
Includes 12 hours of content or design changes each year, limited to 2 hours max each month
Contact
Send me a line using the form below
E-mail [email protected]
Phone (518) 314-9448
Fax (518) 288-0004
Address P.O. Box 281
West Chazy, NY
12992